Delivery & Returns
Due to current COVID 19 disruptions, there may be some unexpected delays in processing your order. In this event we will inform you as soon as possible.
Free Shipping on Orders over £99.99 (Excluding Tax)
Minimum order value of £50 required for all deliveries.
Standard Delivery
UK 1-3 Business Days Delivery £9.50
Next Business Day Delivery
Available only on orders placed before 12pm £15.00
Next Business Day Delivery (Arriving before 12pm)
Available only on orders placed before 12pm £20.00
Free Local Delivery
Local Delivery is free to postcodes: SA1-SA33, NP and CF. Minimum order for free delivery is £50.00 plus vat. Please note collection from our premises is not possible
Northern Ireland & Highlands
If you are based in Northern Ireland, The Republic of Ireland or Offshore Highlands / Islands please call 01792 560084 for a quote on postage.
Additional Information
Please note that we use a 3rd party courier for all deliveries outside of South Wales. Your goods will arrive between 9am – 5pm unless morning delivery is selected.
Returns Policy
What if I've changed my mind and no longer want the items?
In addition to your statutory rights, Packability offers you 28 days from when you place your order to return items that you no longer need.
You will need to return them at your own cost. We do not refund the delivery charge that you paid on the initial order.
All items must be returned 'as new' in original packaging. Alternatively, we can arrange a collection of your items for you, this will cost £20+ VAT.
Any Bespoke and Customised products are not covered by our returns policy if the product is no longer required.
A re-stocking fee may apply to certain products, further details are available on request.
Defective items
If in the rare circumstance you notice your order is damaged when it is delivered, please refuse to accept the delivery and we will arrange immediate dispatch of replacement goods.
If you notice damages after the driver has departed, advise our sales team immediately by calling 08456 439 975 email us [email protected].
To allow us to send replacement goods sooner, provide a photograph showing the nature of the damage.
Missing items
Please check your order carefully on receipt. Occasionally, on orders comprising multiple parcels, the courier may not deliver the full order in one go.
If the balance does not arrive on the next day, give us a call on 08456 439 975 or email us [email protected]ility.co.uk and we'll chase it up for you.
Incorrect items
If we send you the wrong items, we'll happily organise an immediate replacement. Just give us a call on 08456 439 975 or email us [email protected].
Need a custom packaging design?
Packability is part of the Tri-Wall group, specialising in bespoke technical packaging design and manufacture. If your need is less 'off the shelf' get in touch now.
Packaging Solutions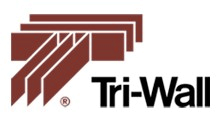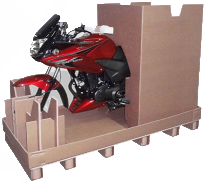 Credit Applications
We offer credit, subject to application approval, to keep your packaging moving seamlessly whenever you need it.
Apply Now