Environmental Policy Statement
Packability is part of Tri-Wall Swansea. Tri-Wall Swansea manufactures corrugated cases, heavy-duty cases and stocks a wide range of packaging products. An in-house design service is offered to customers which includes CAD and sample making facilities. The business, established in 1937 occupies purpose-built factories located in Swansea.
Tri-Wall Swansea recognises that concern for the environment is a fundamental part of the Company's business strategy. The Company also recognises that a key way ensuring that environmental obligations are met is by operating an Environmental Management System (EMS) in accordance with the requirements of ISO14001:2015. Environmental issues will be considered by senior members of staff before making final decisions or when planning or controlling work. The company's main environmental impacts relate to the use of energy, the use of materials, and the transportation of finished products.
Plans and systems of work will be designed and maintained to the highest standards to prevent environmental incidents and prevent pollution. The company will work closely with all relevant statutory organisations and customers to ensure we meet all applicable legislation. The company is committed to the principal of continual environmental improvements, setting objectives and targets which are reviewed regularly.
Tri-Wall Swansea will minimise production waste and maximise recycling/re-use of materials.
Wherever possible, raw materials will be obtained from sustainable sources.
The transportation and disposal of wastes and products off site will be carried out with due regard to all environmental considerations.
All activities which can affect the local community, such as noise, atmospheric emissions and traffic will be controlled to the lowest practical level.
We will inform suppliers and customers of our policy and seek their co-operation in meeting our objectives.
All members of staff will be trained to act in accordance with our environment policy. This policy will be annually audited to ensure ongoing environmental improvements.
Jon Mallett
2021
Need a custom packaging design?
Packability is part of the Tri-Wall group, specialising in bespoke technical packaging design and manufacture. If your need is less 'off the shelf' get in touch now.
Packaging Solutions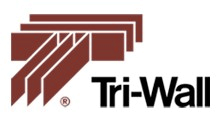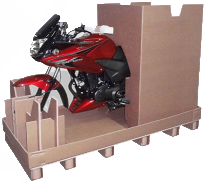 Credit Applications
We offer credit, subject to application approval, to keep your packaging moving seamlessly whenever you need it.
Apply Now