Bale Press Strapping
From £28.44 Ex Vat

28 Day money back guarantee

Free Shipping
This product is specifically designed for a bailing machine to secure baled waste materials. It's also commonly used for palletising and collating cardboard tubes and timber. This is a high quality polyester textile hot melt strapping that will not tear or fray. It can be used in conjunction with our steel buckles.
Strapping is available in 9mm – 16mm with breaking strains varying from 280kg – 450kg. All strappig is supplied on a 160mm x 60mm core.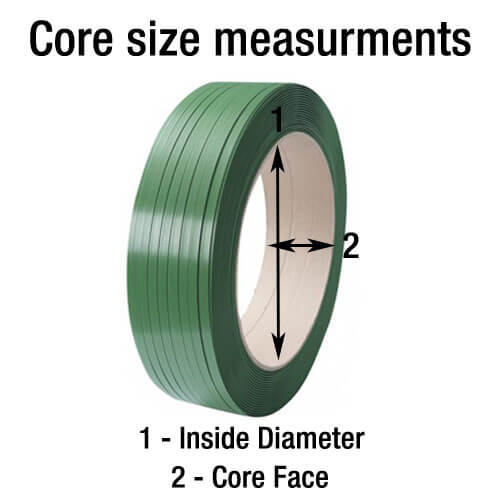 Free Shipping on Orders of £150 or more (Excluding Tax).
Standard Delivery
UK 1-3 Business Days Delivery
Next Business Day Delivery
Available only on orders placed before 12pm
Next Business Day Delivery (Arriving before 12pm)
Available only on orders placed before 12pm
Northern Ireland & Highlands
If you are based in Northern Ireland, The Republic of Ireland or Offshore Highlands/Islands please call 01792 560084 for a quote on postage
Additional Information
Please note that we use a 3rd party courier for all deliveries outside of South Wales. Your goods will arrive anytime between 9am - 5pm unless morning delivery is selected.