Hylastic Polyester Strapping on Cardboard Core
From £84.56 Ex Vat
Black, smooth  & durable polyester strapping
Supplied on a cardboard core 200mm 

Hylastic or hyperlastic strapping has an extremely high stretch (30 to 35%)

High tension

Ultimate load stability

HY714 is available on approx. 6 week lead-time 
Technical Data Sheet
HY718 11.1 x 0.76mm Data Sheet

28 Day money back guarantee

Free Shipping
Hylastic or Hyperlastic strapping has an extremely high stretch (30 to 35%) and is used when strapping very small products or packages or when the package looses significant volume with the strapping, such as foam rubber products.
If you require Trimax polyester strapping (embossed or smooth) please click here
Strapping is supplied on a cardboard core measuring 200 x 190mm cores.
All cardboard cores are fully recyclable after use.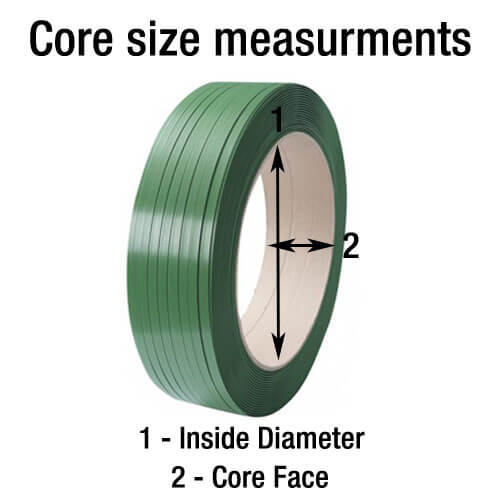 Free Shipping on Orders of £150 or more (Excluding Tax).
Standard Delivery
UK 1-3 Business Days Delivery
Next Business Day Delivery
Available only on orders placed before 12pm
Next Business Day Delivery (Arriving before 12pm)
Available only on orders placed before 12pm
Northern Ireland & Highlands
If you are based in Northern Ireland, The Republic of Ireland or Offshore Highlands/Islands please call 01792 560084 for a quote on postage
Additional Information
Please note that we use a 3rd party courier for all deliveries outside of South Wales. Your goods will arrive anytime between 9am - 5pm unless morning delivery is selected.