Guide to Acid Free Tissue Paper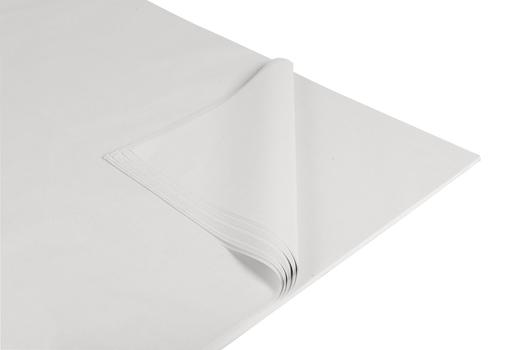 Acid free tissue paper is predominately used for interleaving, void filling and wrapping around delicate items. The paper is soft and acid free which ensures that your product does not suffer the risk of becoming tarnished, whilst maintaining your product's polished finish.
Acid free paper is very thin, so it is easier to scrunch and place around your product.
The paper can vary from 17-19gsm, as opposed to typical office paper which is around 80gsm.
Application & Uses
Acid free tissue paper is ideal for a wide range of applications. It helps cushion and protect many items such as pictures, paintings, fine china, silverware and wedding dresses. Alternatively the paper can be used as a cutlery wrap, to enhance a product's appearance in the form of jewellery wrapping paper or as a retail gift wrap.
Alternatives to Acid Free Tissue Paper
We also supply a white cap tissue packing paper which is machine glazed and slightly coarser than the acid free tissue. This paper is used extensively in the garment industry. If you desire a cost effective paper for home removals and storage you should consider news off cuts. They provide safe packing for crockery, glass and other household items. This paper originates from newspaper off cuts and is traditionally used in fish and chip shops.
Sizes available at Packability
Available in white, our acid free tissue paper is 500mm wide and 750mm in length.
Our standard pack size contains between 480-500 sheets of paper and is available for next day delivery.