Using Corrugated Cardboard Rolls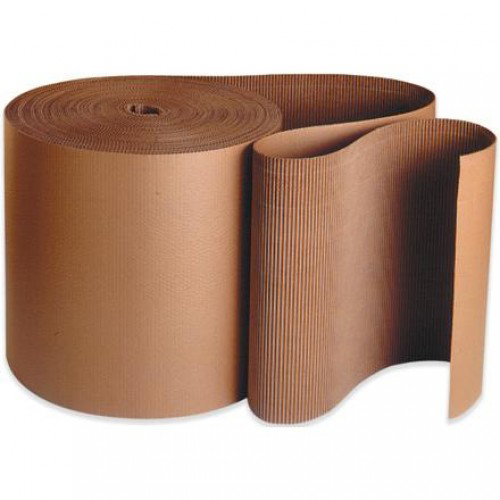 Corrugated cardboard rolls are a cost effective product that are perfect for a variety of purposes. They are manufactured from 100% recycled cardboard and can be recycled after use.
The roll is made from one paper liner and one flute, which makes it tough and resilient whilst still remaining flexible. It's sold in over 20+ different sizes ranging from 250mm to 1500mm.
No matter what size width you purchase, you will receive a 75 metre roll with a 24" diameter.
Why use corrugated roll?
Corrugated paper is ideal for a wide variety of packaging applications.
You can use it as a cushioning agent when wrapping around crockery and antique china. It can also prevent scratching and abrasion on delicate surfaces. It's superb flexibility means that it can be used as a separator to wrap and interleave products. Some people use corrugated paper as void filler, it can be scrunched or rolled to fill gaps when packaging your product.
Corrugated paper is extensively used as a cushioning product within the engineering, automotive and furniture making industries. It is also purchased by many antique shops as a multipurpose wrapping and separating product.