A Guide to Double Sided Tape
Double sided tape is a versatile and popular form of adhesive tape. It is often referred to as double faced tape, finger-lift tape or transfer tape.
Unlike conventional tape, double sided has a silicon paper lining that is peeled off to expose the second sticky side. It is commonly used in applications where two surfaces need to be stuck together. As the tape is between the two surfaces, it is not visible and therefore more aesthetically pleasing.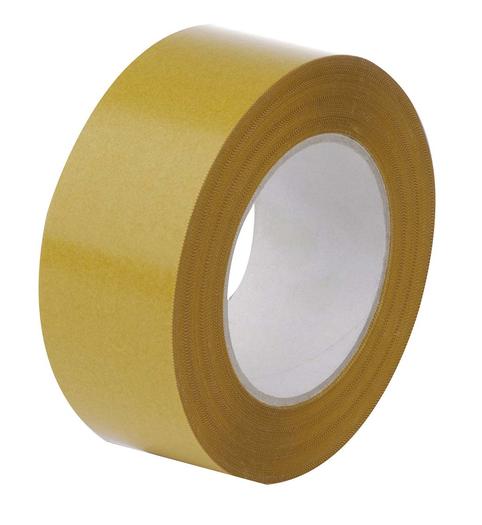 Double Sided Tapes – Popular for a wide range applications
This tape is popular in a wide range of sectors, for a large selection of applications. It is sometimes called carpet tape as it is commonly used in the laying of carpets. It is also used by art galleries and artists for framing and mounting work.
Home crafters use double sided tape in a number of ways. This can be for making paper crafts, cards and paper aeroplanes and also for sewing, woodworking and for securing photos and recipes to albums and scrapbooks.
Within the automotive industry it is used for trim, emblem and number plate mounting. It is also used in the corrugated and newsprint industries for assembly and splicing purposes and at home for temporary and semi-permanent repair of objects.
Adheres to many surfaces – Metal, Paper, Cardboard, Sealed Wood & More!
Double sided tape can be stuck to many surfaces including metal, paper, cardboard, sealed wood, acrylic paint and glass, and also plastic.
It can be used with pistol grip dispensers and bench mounted dispensers. When purchasing double sided tape it is worth bearing in mind that purchasing one roll from a builder's merchant, D.I.Y. store or ironmongers can be very expensive. If your usage allows you to purchase bigger quantities you are better off purchasing from an online packaging company.