Choosing a Grip Seal Bag
Polythene grip seal bags are manufactured in various gauges to suit an array of applications. They vary from 160g up to 350g. The lightest duty bags (160-180g) are available in 18 sizes from 1.5×2.5" to 15×20". The medium duty bags (200-250g) are available in 14 different sizes from 4×6" to 36×48". The heavy duty bags (300-350g) are available in 10 different sizes from 3.5×4.5" to 12×16".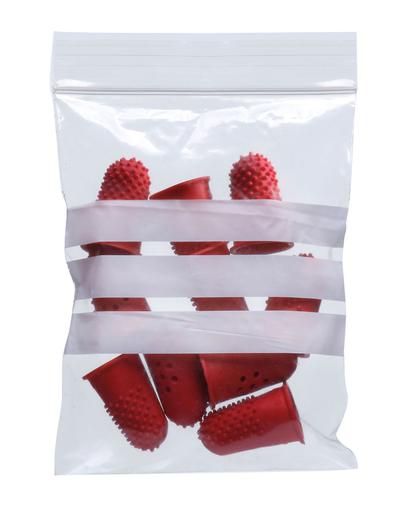 What Grip Seal Polythene Bag To Use?
The lighter gauges are used extensively in haberdashery, D.I.Y, and for storing light items that do not have sharp edges. The medium gauge bags are used for small machine parts and components, nuts, bolts, and washers. The heavy duty bags are more resistant to breaks and rips and can hold items with sharp points such as nails, screws and heavy machine parts.
Alternative Grip Seal Bags?
If you need to write on the bags there are grip seal bags with write on panels available. These bags are available in either 160 or 180 gauge, except the "specimen bags" which are manufactured in 200g and are designed for laboratory and hospital use. If you are storing sensitive components in a static controlled environment we would recommend using anti-static grip seal bags. These bags are available in 200g in four sizes from 4.5×5.5" to 8×11". Anti-static bags are easy to identify as they are supplied in a pink coloured polythene material.
If you would prefer to use an open ended bag, where you seal the bags with a bag neck tape sealer, there are a large amount of sizes and gauges available and also a number of different sealers. Please contact us for more information.