Improve Your Branding with Personalised Printed Tape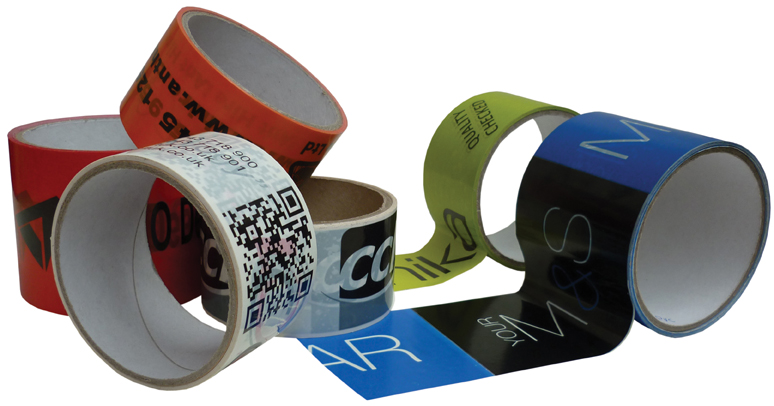 When you are packing a product within a cardboard box you will invariably need tape to seal the box. However, instead of using a normal clear or brown adhesive packing tape, it may be worth considering using personalised packing tape. This can be in the form of a logo packaging tape which ensures that your company is promoting itself with every package and letter that leaves your premises.
Why use Personalised Packaging Tape?
There are several reasons why companies would use custom printed tape. The tapes are mainly used for advertising purposes. This could be in the form of a simple marketing message. You could advertise a new product you have to offer or simply just to promote your company's logo or website address. The tape is also useful for security purposes. A printed tape can help reduce loss or damage to your products in transit. It can be easily identified as your company name would be visible on the tape. The tape itself can enhance the appearance of your product and also help promote your company image. The use of your logo on the tape will help to integrate it with your brand identity. Custom printed tape should be used by small and large size business as it's a powerful and necessary marketing tool.
Alternatives to Custom Printed Packing Tape
The tape itself is a standard size of 50mm wide and 66m in length, which is the exact size of a branded Scotch tape. There is a choice of two materials, a polypropylene hot melt tape or a high quality 54 micron PVC vinyl tape. The price of the tape is dependent on the amount of colours you use. Our tapes are printed in 1, 2 or 3 colours on either a white or coloured background.
Personalised Packing Tape at Packability
The minimum order for our custom printed tape is 72 rolls. The rolls themselves are sold in 36 rolls per case. There is no origination charge for the printing of our tape. As you purchase the tape send the image you require and we will do the rest. Delivery is 10-14 days approximately.