Using Protective Mesh Sleeving
Protective Mesh sleeving is often referred to by their manufacturers' names Tenax and Netlon Mesh. Both are exactly the same product. Manufactured from polyethylene, this rhomboidal mesh closely hugs irregular shaped objects with curves, corners and edges. It provides excellent protection for irregular shaped items sent.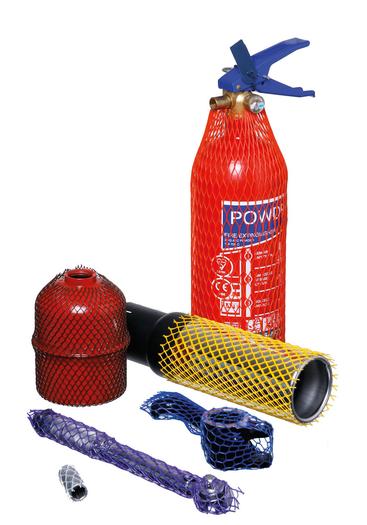 When / How to Use Netlon Mesh Sleeving?
It is commonly used within the furniture and antiques industries to protect desk, chair and furniture legs. It is easy to administer, by simply pulling over the item's leg. It is also used by senders of glassware, ceramics and metal objects. Its bright colours mean it is suitable for retail packaging. It's resistant to chemicals, acids and solvents and the fact that it is unaffected by grease and oil means that it is a perfect packing solution for machine parts.
Alternative Protective Sleeves?
If you are sending engineering parts we also supply a waxed Kraft paper that is suitable for greasy items. Corrugated paper can be used for the wrapping and protecting of furniture legs and ceramic plates and other objects. Both Kraft paper and corrugated paper are not as flexible to use as protective mesh sheeting.
Protective Sleeving at Packability
Protective Netlon Protective Sleeving is available in seven different sizes. The sizes range from 7-15mm up to 75-150mm diameters. Each size is supplied in a different colour. From smallest to largest diameter the colours are clear, violet, blue, yellow, brown, red and orange. All are supplied on 200 metre rolls except for the orange which is supplied in a 50 metre roll.
Mesh Sleeving From Packability