Silica Gel – Uses & Alternatives
Desiccant Silica Gel is a drying agent that can absorb and hold water vapour.
It is commonly referred to as non-indicating as it does not physically change as it absorbs moisture. Easy to use, just place in a box, carton or crate with your product prior to despatch.
General recommendations are 5 grams per cubic foot and 170 grams per cubic metre.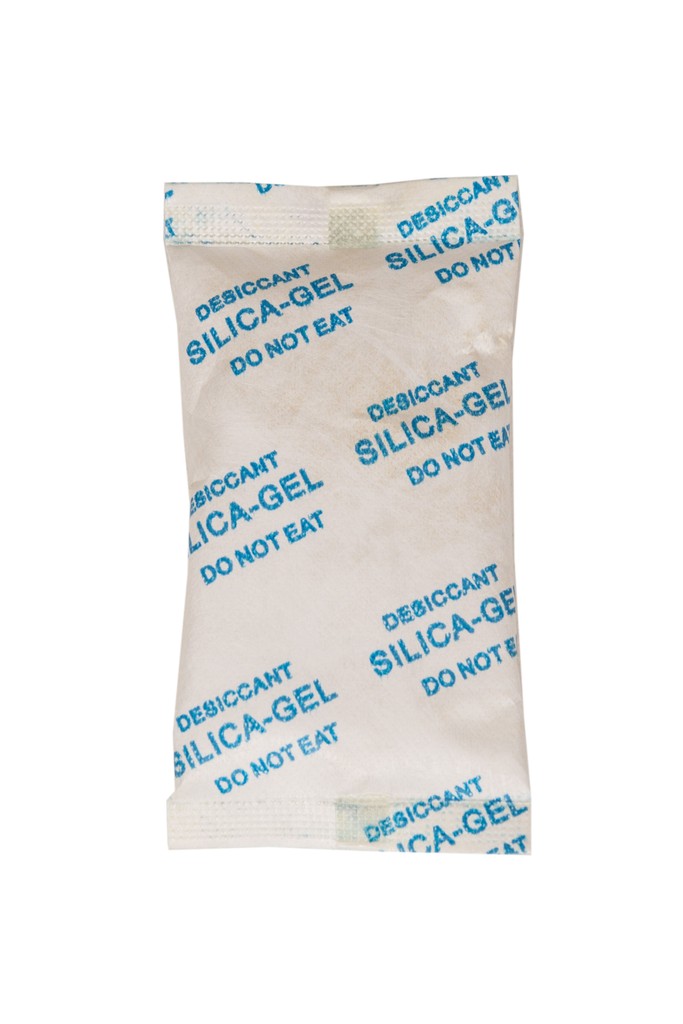 How and When to use Desiccant Silica Gel?
Silica gel sachets are used for a number of applications where atmospheric conditions and adverse weather could affect a packaged item. It is commonly used for the sending of optical equipment, electrical goods, clothing and shoes, pharmaceutical products, healthcare supplies and military applications.
Silica gel sachets are suitable for long distance transportation whether by land, sea or air. Silica gel is non-toxic and non-flammable. Each sachet will absorb 22-25% of its body weight whilst still appearing dry and free flowing whilst saturated.
Alternatives to Silica Gel Sachets
If you are shipping expensive electrical, optical, machinery you may consider using Pallet boxes. These are supplied on a heat treated pallet with a bottom cap, a top cap and a heavy duty cardboard sleeve. The sleeve can be cut down to your exact height specification. As the pallet is heat treated it is perfect for export purposes. We supply four different sizes with the minimum quantity of 5 per pack.
Where Can I Buy Silica Gel Packets?
We currently supply eight different sizes of Silica Gel Sachets – 1G, 5G, 10G, 25G, 50G, 100G, 250G and 500G. Actual sizes of the sachets can vary. These are sold in different pack quantities depending on the sizes of the sachets. The 1G is supplied in boxes of 500 whereas the 500G is supplied in a box of 50.