Guide to Large Bubble Wrap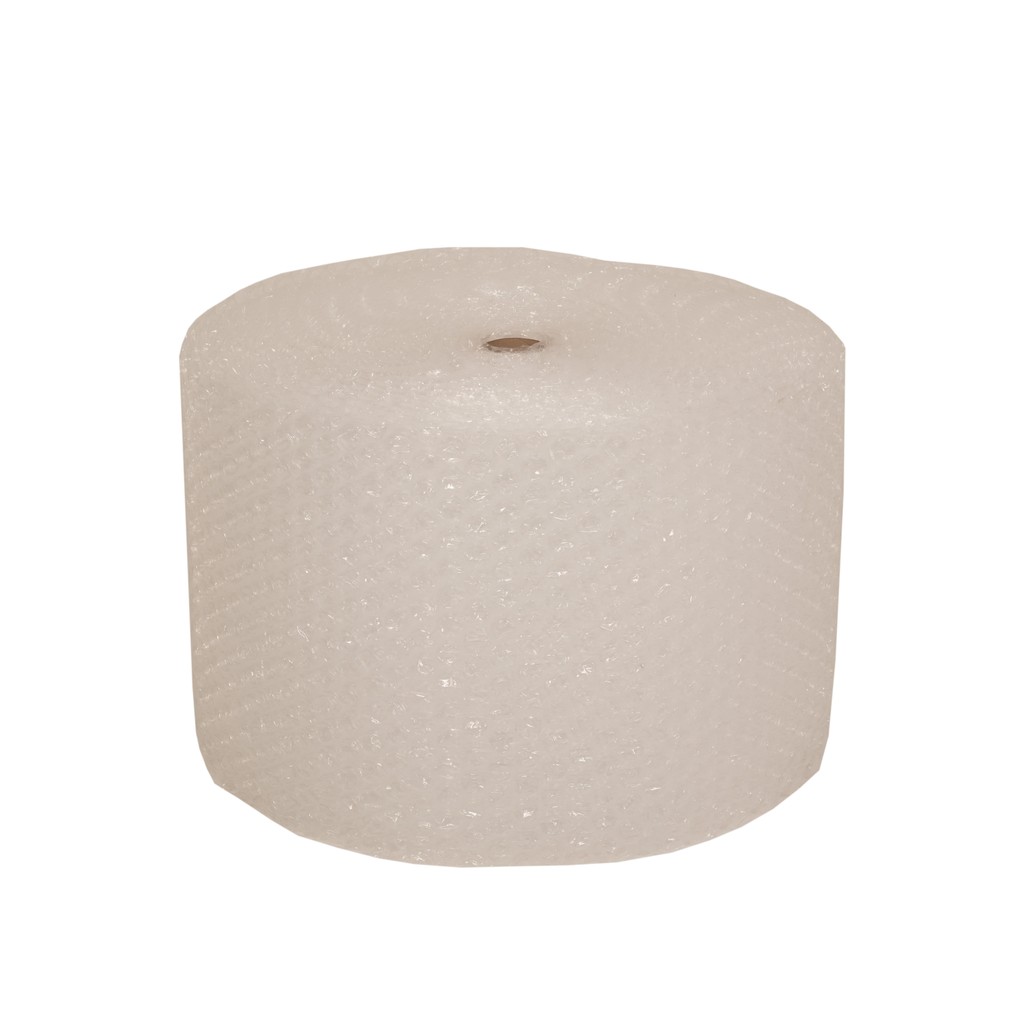 Large bubble wrap is manufactured from polyethylene and is a cost effective product for packaging and void filling. It serves two purposes when used for packing during transit. Firstly it prevents items from moving whilst at the same time reducing damage through shock or dropping. It is manufactured in two standard heights – 1500mm and 1200mm and then slit to a wide range of sizes. This allows the user to purchase 300mm, 500mm, 600 and 750 slits; so for every task there is a suitable height available. All of Packability's large bubble wrap rolls are supplied in 50 metre rolls (not 45 metres like so many competitors).  Large bubble wrap doesn't apply to the size of the roll buy actually to the size of the bubble itself.  In this product the diameter of the roll is 20mm and the height is 7mm.
Ideally big bubble wrap is a better packing material for traditionally larger items whereas small bubble is more suitable for smaller and more awkward shaped items. The larger bubble bubble wrap provides superb cushioning protection for all manner of products.  Whilst being used for all sectors for packaging it is most commonly used for wrapping furniture, large antiques and mirrors.
Large bubble wrap is also purchased in large numbers by people for home moving. This is because the 20mm bubble can be used to wrap single objects and the remainder of the roll can be used to void fill the boxes. Other items purchased alongside bubble wrap for home moving and removals included double walled cardboard boxes, brown and clear adhesive packing tapes, printed fragile tapes, archive storage boxes and black refuse bags.
This product is also used a great deal by e-commerce companies for a number of reasons. Firstly the large bubble wrap is relatively inexpensive compared to other packaging materials. Also its lightness is a great advantage when using for posting or sending on couriers or haulage firms. Bubble wrap by its very nature can be reused again and again and is therefore an environmentally friendly product compared to others. Other sectors that prefer larger bubble wrap are those which send out electrical items. The cushioning protection offered is suitable for fridges, freezers, television sets and computer monitors.
Aside from the obvious packaging uses of large bubble wrap other uses have arisen. This size has become very popular with gardeners and horticulturalists as an item used to insulate their greenhouses. The bubble wrapped greenhouse will help aid plants throughout the winter months, prevent draughts and also reduce heating costs for your greenhouse. The same principle is now being used by homeowners to bubble wrap windows. The large bubble is more practical in this situation, as it is easier to see through. Lastly, beekeepers have been known to use bubble wrap to insulate their hives during the cold winter months. They simply crumple up the bubble wrap and place it inside the hive to insulate the hive roof.
Buy Large Bubble Wrap Roll (20mm Big Bubbles) at Packability >>