Using Multi-colour Loose Fill / Packing Peanuts
Multi-coloured packing peanuts (made of corn starch), can also be referred to as nuggets or chips, are an effective odourless and biodegradable loose fill product. They are lightweight, durable and low static, making them a suitable void fill for a whole range of different products.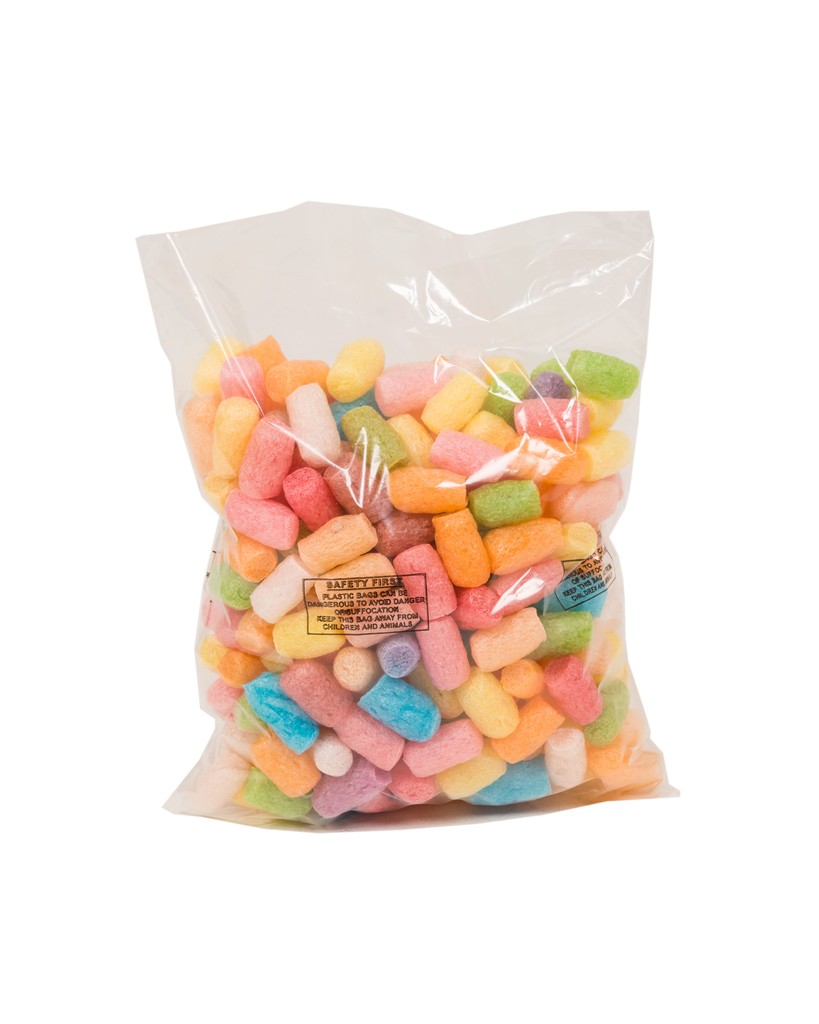 How to use Coloured Packing Peanuts
As well as being used extensively for high level shock and impact protection, multi-coloured peanuts are noted for being aesthetically pleasing. They are increasingly used by beauty and cosmetic companies for packing their soap and perfume products. You will also no doubt see this product being used in a 'claw crane' machine at an amusement arcade, otherwise known as an arcade claw or grab machine. The peanuts are used in the machine to enable the prizes to gently sit on top of them. They are also a popular item for coarse fishing. The peanuts work as an aid in catching carp, bream, perch, pike and roach. You simply attach a peanut to your hook before casting, this enables the bait and hook to hover above the lake for a few seconds. The peanut then detaches itself, allowing the rig to slowly sink to the bottom. They are also a handy marker as they show where your rod has been cast, before they eventually dissolve.
Alternatives to Coloured Loose Fill
As well as the multi-coloured peanuts we also supply them in white. They have the exact same features in that they are 100% biodegradable and fully compostable. They are also reusable and easy to pour. The starch material from which the peanuts are made is an annually renewable resource, as apposed to polystyrene which has a petrochemical base which is a depleting resource.
Packing Peanuts available at Packability
Our multi-coloured peanuts are available in 15 cubic feet bags, which measure approximately 1200mm x 620mm x 620mm. Alternatively, if you prefer to have a smaller amount, you can purchase them in a 10″ x 10″ x 10″ cardboard box.